CLUB NEWS
East District Cross Country League - Sat 23 Nov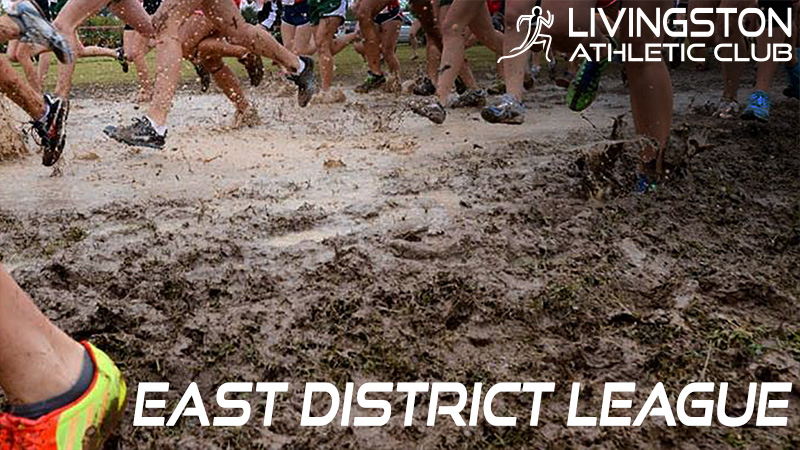 The second round in the East District Cross Country League takes place at Broxburn on Saturday 23 November.

Entry

All club members are eligible and welcome to compete in the East District Cross Country League.

It's entry on the day, no pre-entry or registration is required.

Please arrive at the venue about an hour before your race with your club vest and four safety pins. Vest numbers should be collected at the course from Sandra or Stephen.

If this is your first cross country, look out for the club flag where you can meet the coaches and other athletes, then warm up, familiarise yourself with the course and then make your way to the start line!

Course Distances

There are separate races for each age category and the course distances are:

U11: 1.4K
U13: 2.7K
U15/U17W: 4.1K
U17M: 5.4K
U20W/SW: 5.4K
U20M/SM: 8.1K

More details, including race timings and a course map, are available below.

Age Groups

U11: Born 01/09/2008 - 31/08/2010
U13: Born 01/09/2006 - 31/08/2008
U15: Born 01/09/2004 - 31/08/2006
U17: Born 01/09/2002 - 31/08/2004
U20: Born 01/09/1999 - 31/08/2002
SEN: Born 31/08/1999 or earlier

Please speak to your coach at training if you've any questions about the East District Cross Country League.
Posted on Wednesday 20 November 2019