CLUB NEWS
Annual Awards Family Disco & Fundraiser - Sat 2 Nov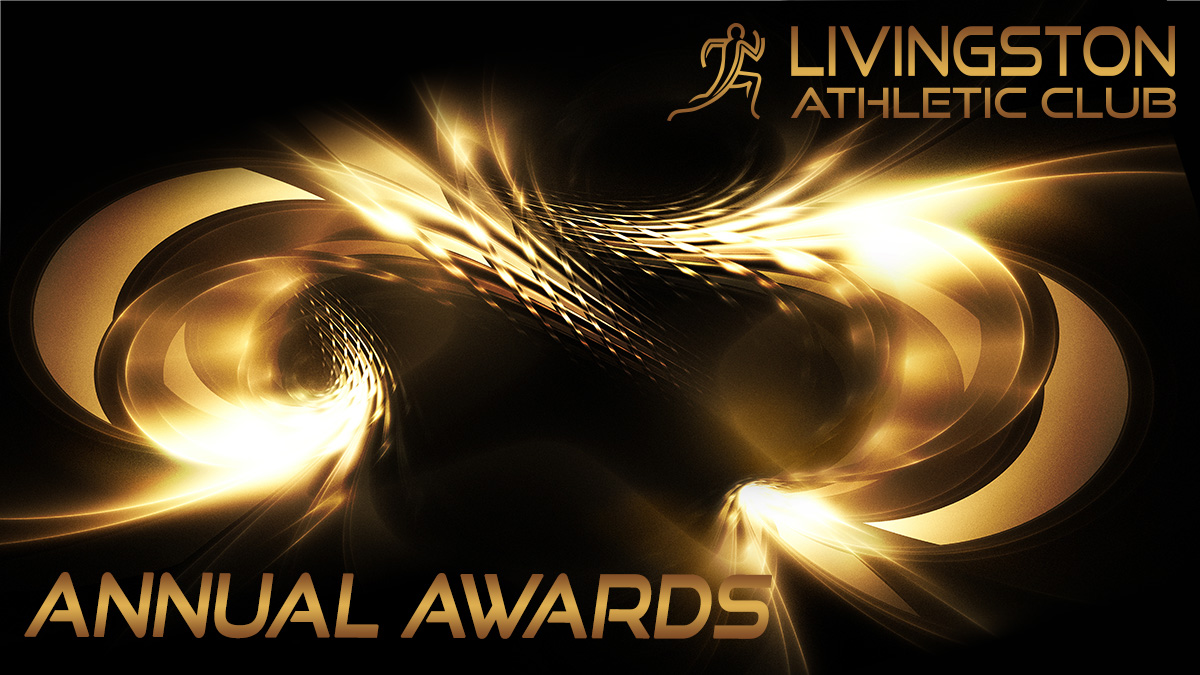 We're having an Annual Awards Family Disco and Fundraiser at Deer Park Golf & Country Club, Livingston, on Saturday 2 November.

In addition to the usual annual awards, there will be a buffet, disco and lots of great raffle prices.

All club members and family are invited and encouraged to attend.

You can purchase tickets online (with payment via direct debit) or purchase tickets at training from Viv, Julia or Susan (payment by cash).

Details

Venue: Deer Park Golf & Country Club, Livingston

Date: Saturday 2 November 2019

Time: 7.00 pm - 12.00 midnight

Cost: £5.00 per adult / £3.00 per child

Tickets: Online Ticket Purchase

Annual Awards

There will be three sets of presentations during the Annual Awards:

1. Club T&F Championship Trophies

Trophies from the Club's Track & Field Championships in September will be presented to the overall 1st/2nd/3rd placed athlete in each age group.

To be eligible for the overall trophies, athletes should have competed in a mixture of track & field events, and competed in 3 events for U11s to U15s or 4 events for U17s and Seniors.

The overall trophy winners are decided using the scottishathletics SATS Performance Tables, with every event scored from 1 to 1200 points, and the winners in each age group having the highest points total. Every millisecond and every centimetre counts.

2. Young Volunteer Awards

Scottish Athletics Volunteer Award certificates will be presented to young volunteers (aged 14-25) who have contributed at least 10 hours of volunteering to the club.

Certificates will be presented for 10, 25, 50, 100 and 250 hours.

3. Annual Performance and Endeavour Trophies

There are sixteen annual trophies to be presented for performance and endeavour during the 2019 season, with the winners decided by voting from club coaches and team managers.
Posted on Tuesday 22 October 2019