CLUB NEWS
Livingston Combined Events & Mile - Arrangements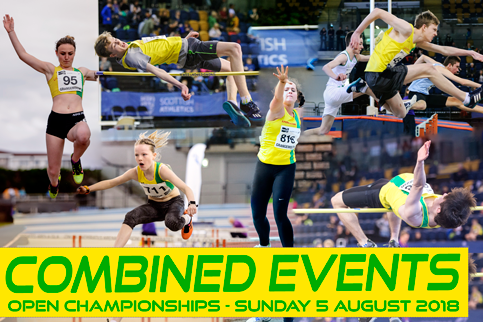 Arrangements for the Open Combined Events & Mile Championships on Sunday now that entries have closed:

Declarations

Declarations open at 10.00 am in the athletics pavilion (overlooking the finish line). Declarations will close 30 minutes before the published start time of your first event.

Timetable

An updated timetable for Sunday is available below. Please check your first event times as some have changed slightly from the provisional timetable.

Event times are provisional and subject to change on the day depending on the finishing time of other events to allow sufficient rest periods. Please listen for announcements throughout the day.

Mile races will be seeded based on performance (not age group), with the heats ordered fastest to slowest.

Refreshments / BBQ

Tea/coffee and home baking will be available throughout the day in the club room overlooking the 100m start.

There will also be a barbeque selling burgers from about 12.00 pm.

We'd appreciate more donations of home baking from club members please.

Car Parking / Location

The athletics track is located at Craigswood Sports Centre, Craigswood, Livingston, EH54 5ER.

Please park in the car parks to the rear and side of the sports building, and not the front car park.

Toilets / Changing Rooms

Toilets and changing rooms are available in the main sports centre building.

Spectators

Spectators should remain outside of the track and field competition areas at all times. Athletes should also avoid crossing the finish line when they're not competing and another race is in progress, as this may interfere with the photofinish.

The infield is restricted to technical officials only, please walk around the outside of the track when moving around the arena.

Please don't bring dogs into the arena, the entire sports centre complex is a dog-free zone.

Officials & Volunteers

Thanks to all those who have volunteered to help, the rota will be emailed to you shortly.

Entry Lists

Entry lists are available via the link below. If contacting us about any errors or omissions, please provide your entry confirmation number or reply to your confirmation email.

Live Results

Mile races will be seeded into heats after declarations close. Start lists for the Mile races will then be posted on the athletics pavilion window and also available online via the 'Entry List' link below.

Live results will be available online during the day via the link below.
Posted on Thursday 2 August 2018